UAS & lidar course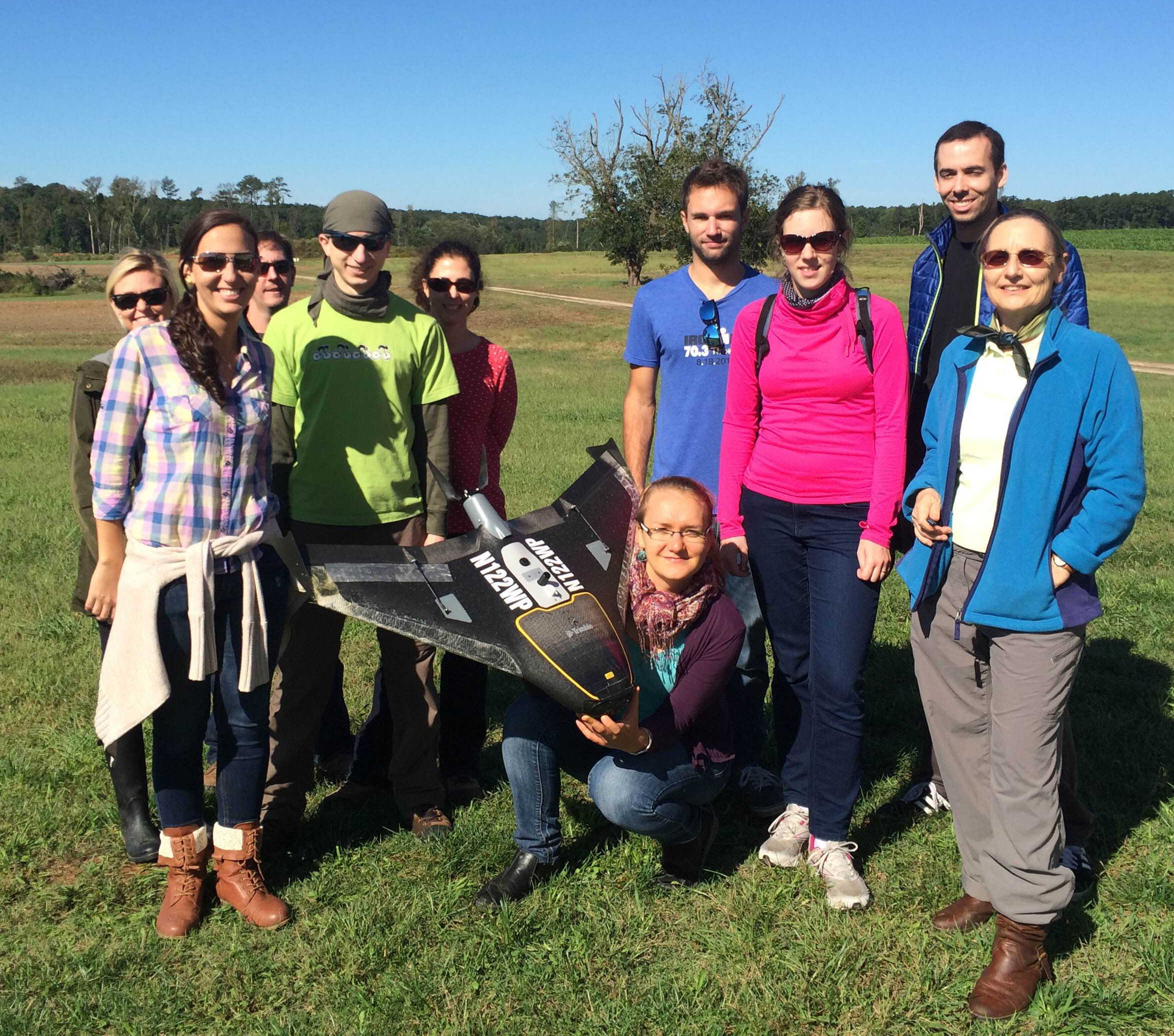 Data collection and analysis:
flight planning, characteristics of UAS and lidar data, errors, point cloud processing and DEM reconstruction, landscape processes
Student projects:
mapping soil erosion, beaver dam impact
crop growth monitoring, forest structure
Software:
GIS, SfM software (AgiSoft, OpenDroneMap), Python scripting
Fusion method (v1)
Compute weighted average of DEM $A$ and $B$ on their overlap of width $s$ with weights given by the distance to the edge of DEM $A$.
What do we need?
two DEMs of the same resolution and aligned
raster algebra
euclidean distance tool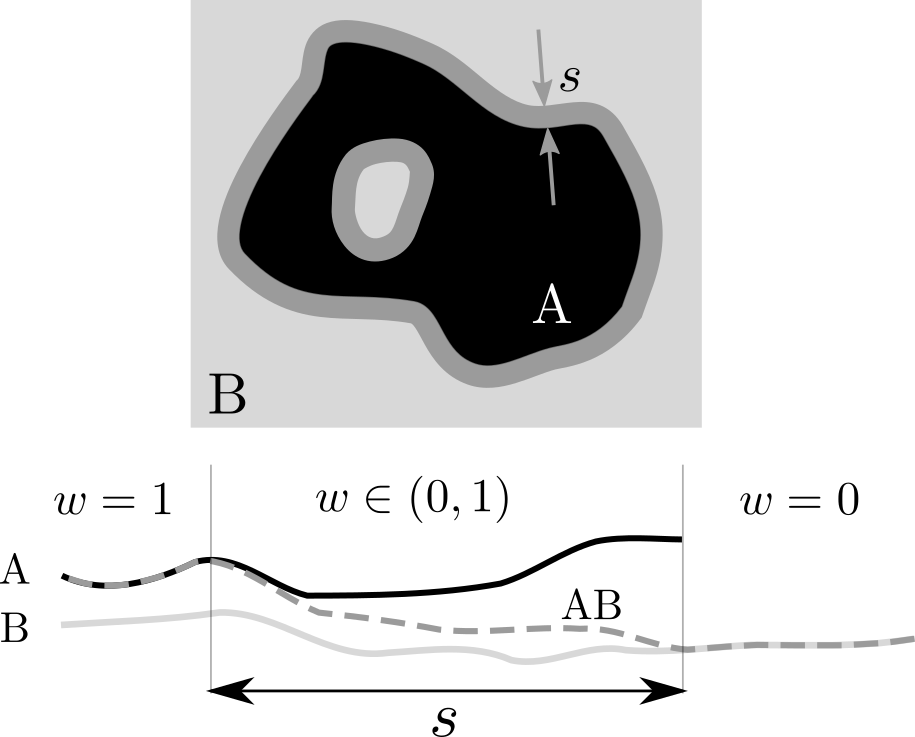 Step 2.
Linear combination of elevation surfaces $z_{A}$ and $z_{B}$ with weights given by distance $d$ and overlap width $s$ : $$ z_{AB} = z_{A} w + z_{B}(1 - w), \quad\quad w = f(s, d) = \begin{cases} \frac{d}{s} & 0 \leq d < s \\ 1 & d > s \end{cases} $$
Raster algebra expression for $s = 10$ m:
if (distance > 10, A,
    if (distance == 0, B,
        (1 - distance / 10) * B + (distance / 10 * A)
    )
)

Fusion method (v2)
By taking into account spatially variable differences $\Delta z$ between DEMs $A$ and $B$ along the overlap:
we get more gradual transition where differences are high
we preserve subtle features of both DEMs where differences are small